09-01-06
Greg G of Chicago IL
Project outline:
Fiero rebody with 308 GTS Ferrari kit done in 2004. Engine swap was done at the same time with a Grand Prix 3800NA engine, and Berretta GETRAG 5 speed. Greg got to drive the car only 200 miles. He was disappointed in the install ( looks / function ), and the transmission was not shifting smooth. The car was a manual, so he thought it had to always be a manual...
September 2006, it was time to "MOTOR MAKEOVER".
Greg wanted to remove the 3800NA, dress up the engine compartment, and most important, change the GETRAG to a 4T65e transmission.
During the project time, Greg came to my shop and saw a nice 3800 Supercharged engine sitting in a 88 Formula car. It only took him about 10 minutes to decide to replace the 3800NA with a 3800 SuperCharged engine.
Project Specs:
Conversion from 3800NA on manual GETRAG transmission to 3800SC on 4T65eHD automatic
2001 3800 SuperCharged engine ( 22k miles )
4T65eHD transmission ( 15k miles ) 3.29 final ratio
PRJ Fuel rails
Ceramic coated stock exhaust
Custom Exhaust
Custom wiring
Detail engine compartment
Grand Prix Cruise control integrated
Custom DogBone assembly
Custom shifter shorten and GTP snake head knob installed
Make VDO gauges work
many other small items...........
UPDATE ! 12-14-06.... Successful completion of this project with the following end result.. I personally put 260 flawless miles on this install. The customer then flew in the airport where I met him, and he successfully drove the car 600 plus miles with zero problems. Another "FastFiero" is created.
Here is a video/audio file of this engine running.. CLICK HERE FOR THE WMV FILE !!!!!!!!!!!!!!!!!!!!!!!!!
or it will open in this media player
Today, it looks like this........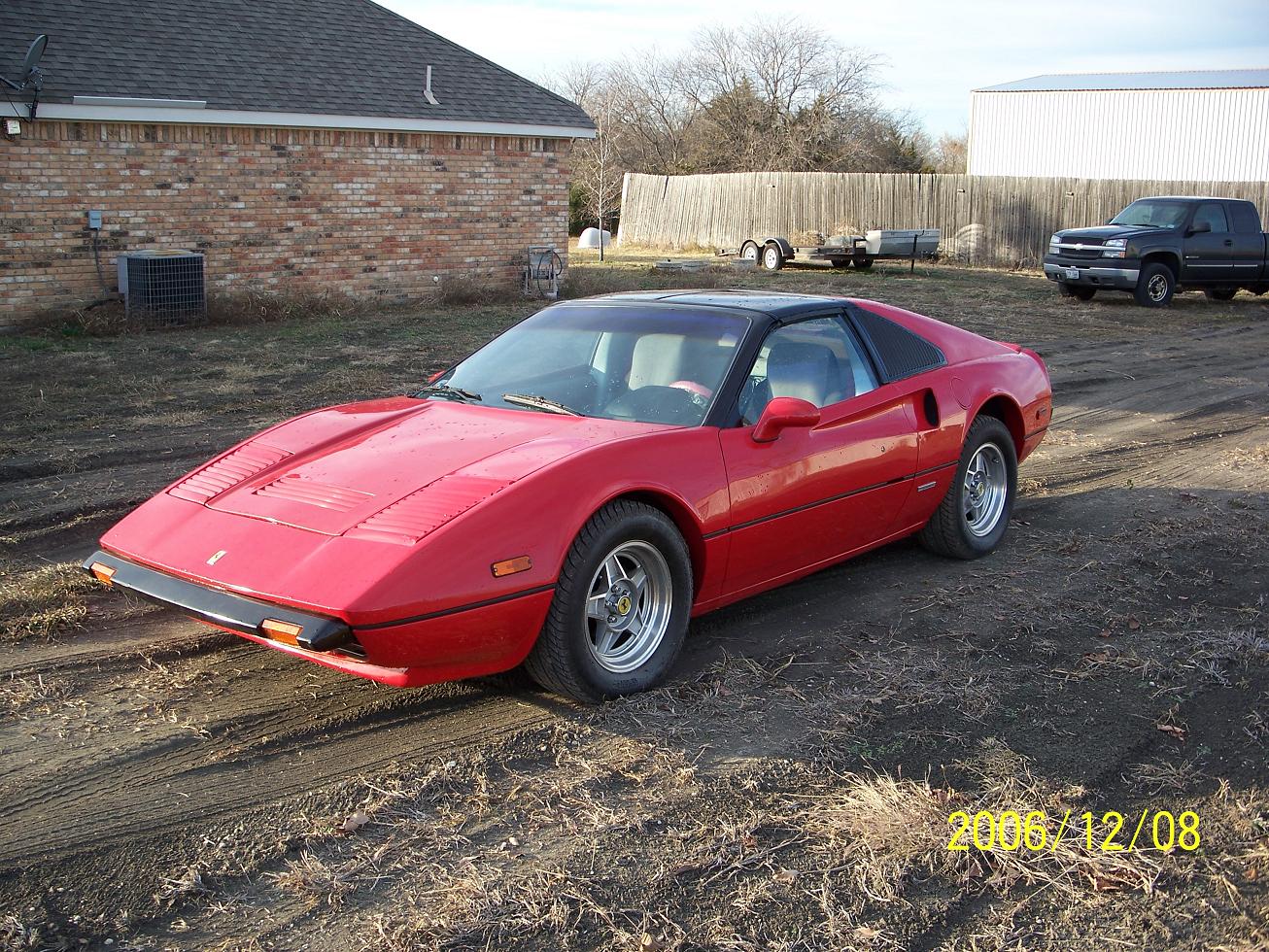 The exhaust really turned out nice on this project.
INTERIOR - The interior was completely taped and plastic shielded off for this install. Here is one sneak peek at the interior, and Greg will be providing me with some really nice photos in the coming days.
This is Greg's interior before the swap, and what he is putting back in the car over the next few weeks with some updates.
I just have to show you what this engine install looked like from what was to be a competitor. They however went out of business this year.
Here are the before MOTOR MAKEOVER pictures... ( PLEASE note !!!!!!!!! I did NOT do this install below. I would never do this to someone's car. )