Rob's 355......
Robert is in Florida. It is fitting that he should want a convertible Fiero. Not just a plain Fiero however, a 355 Ferrari Fiero. Powered by a 3800 SuperCharged Series II with a 4T65eHD transmission. Being this is a fair weather car only, the powertrain is staying mostly stock. It does feature the Held MotorSports widetrack 4 inch tube arm conversion, and to stop this beast a 13 inch Wilwood big brake setup.
Specs :
3800SC Series II 1998
4T65eHD Automatic transmission
3.4 MPS from ZZP ( www.ZZPerformance.com )
Custom in house wiring
Custom T stat housing
Custom Low Alternator setup
Jet Hot coating on stock exhaust
Held MotorSports 4 inch WideTrack Suspension
Held MotorSports 13 inch Big Brakes
Held MotorSports Coil Overs conversion

Rob's car on the lift ready to be made into a FastFiero Ferrari
This application is getting the 4 inch widetrack suspension and required custom made billet axles.. Pieces of these donated parts to build those.
One side finished being built.
Next, the powertrain was test fitted.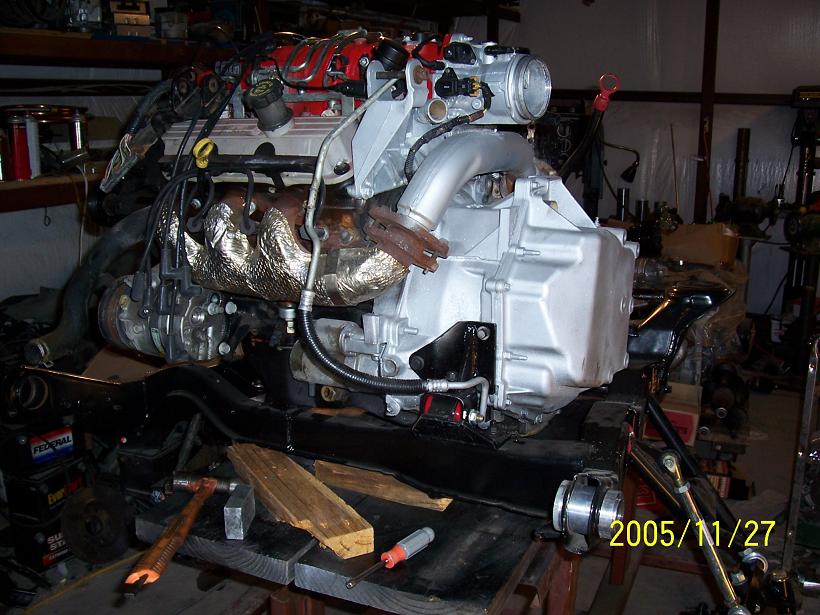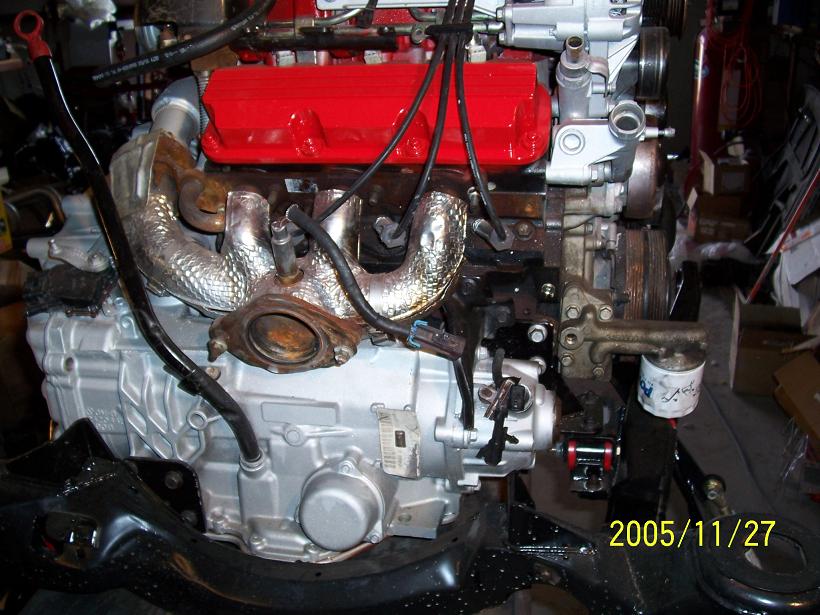 New Low mount in place with heater core support for 85 and 86 Fiero chassis..
Exhaust is Jet Hot coated and things are coming together...