Will Martin Install..
3800SC Series II
5 speed Fiero GETRAG
Stage 2 Intercooler
Custom built copper transfer tubes for IC
Custom fill point for IC
TOG Silver Ceramic Xtreme headers
ZZP Fuel Rails
ZZP MPS 3.2
McLeod racing clutch disk and pressure plate
Custom in house wiring for OBDII engine management
The old 2.8 coming out !
Do you think there was an oil leak on that transmission ? Wait until you see it below after I have cleaned it, and painted it...
Starting the wiring process. OBDII for manual transmission. I will be deleting alot of wires.
Cinder iron clutch disc from McLeod Racing. I am a dealer for McLeod products.
McLeod pressure plate
New release bearing..
this will not clear the TOG header setup. It will be highly modified.
Remove intake to show off how clean the inside of a 20k engine is..
No oil residues here .. nice and clean
IC test fitted for paint scheme
Intake cut here at FastFieros on a CNC Mill
Modified release arm with TOG Xtreme headers.
ZZP fuel rails starting to look good. The supercharger assembly is cut and lightened.
Low mount alt in place.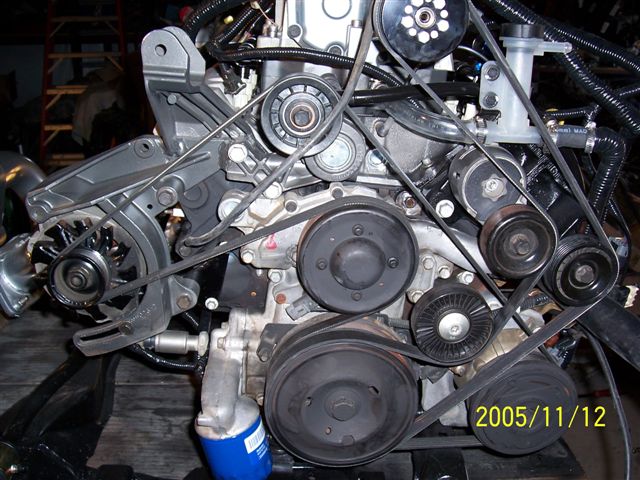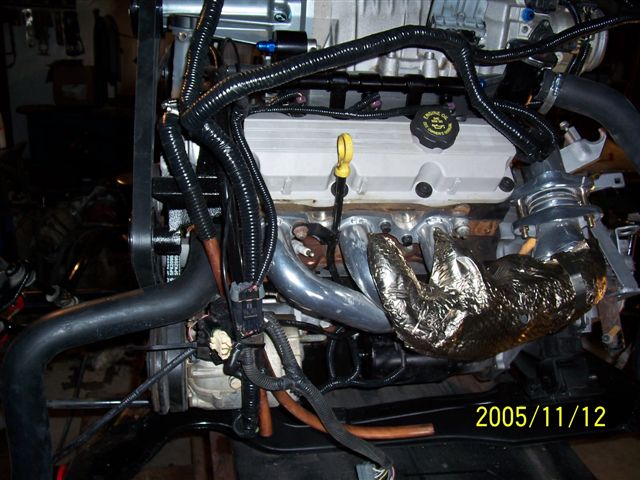 New addition to all Stage 2 IC's installed here at FastFieros.. Fill point with level indicator.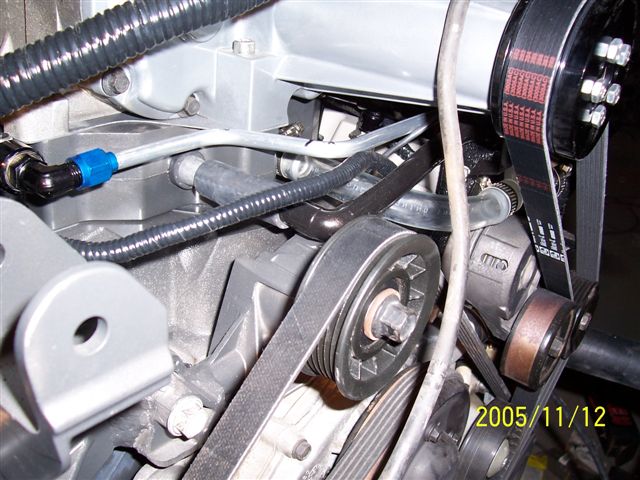 Heat shielding is for manual transmission installs to protect the shift cables.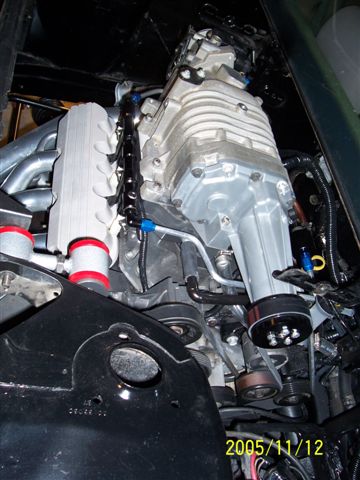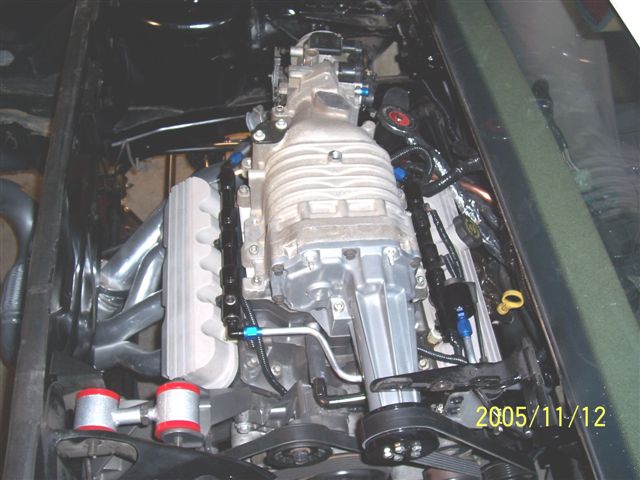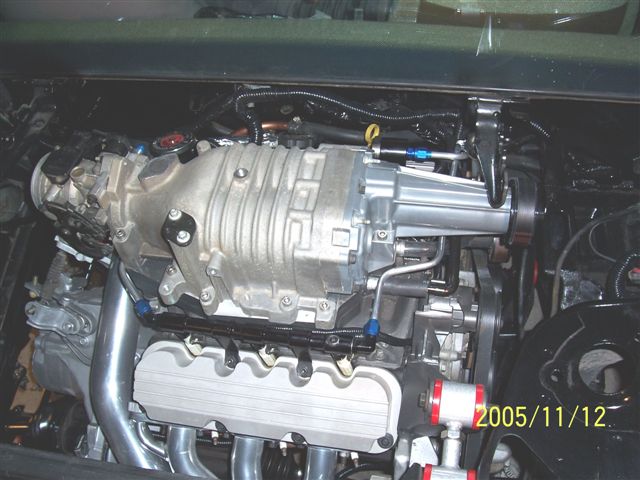 MORE pics to added ... this car was chop toped in December 05. It has 19 inch rear wheels, and 17 inch fronts. I still need to add the corvette 12 inch brake upgrade, and lowering springs from and rear.